Gyros Protein Technologies introduces new PurePep EasyClean services to accelerate development and manufacturing of peptide-based drugs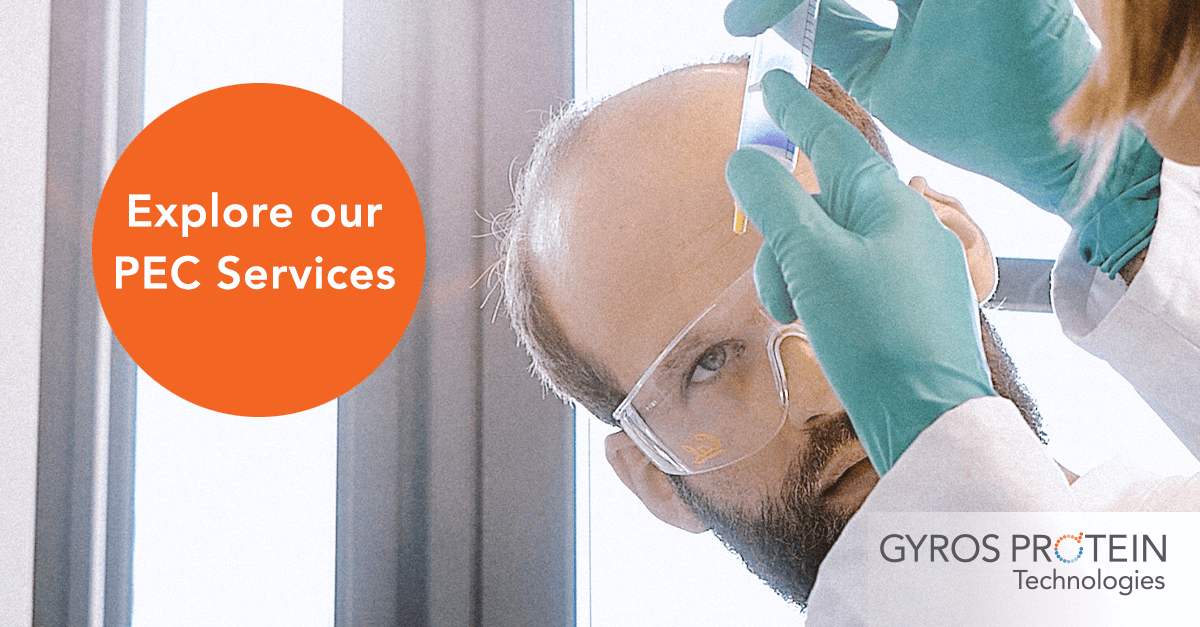 Services support peptide purification, custom synthesis of PEC-grade peptides, and development and production of peptide drugs and drug candidates
PurePep® EasyClean (PEC) orthogonal purification technology for peptide purification now fully integrated into Company's kits and services offerings
Uppsala, Sweden, 21 March 2023: Gyros Protein Technologies AB, a leading provider of peptide synthesizers and reagents, and a pioneer in automated nanoliter-scale immunoassays, today announced the launch of three service offerings to support development and manufacturing of peptide-based drugs. The new services are based on the Company's PurePep® EasyClean (PEC) orthogonal peptide purification technology.
The new services include:
"PEC-grade peptide service" - for custom synthesis of PEC-grade peptides
"Custom PEC process and kit development" - for scale-up and scale-out of the technology, and
"Enabling new modalities manufacturing with PEC" - to accelerate the developments of novel and complex peptide-based drug modalities.
The services are supported by two existing PEC kit types: the "Starter Kits" and "High Throughput Kits".
PEC orthogonal peptide purification technology represents a simple catch-and-release solution to overcome bottlenecks in peptide-based drug development, including high throughput purification of peptides for reliable preclinical testing, scale-up and production of complex peptide drugs. PEC is a green chemistry solution, which drastically reduces the need for organic solvents by up to 95%.The PEC technology is now fully integrated into Gyros Protein Technologies' offering, via two kit types and the newly launched services, following the Company's acquisition of Belyntic's peptide purification business in November 2022. The integration means Gyros Protein Technologies is now able to support customers throughout the whole workflow, from synthesis to final purified product, accelerating drug development and manufacturing processes.
Mark Vossenaar, General Manager, Biopharmaceutical Development Division, Gyros Protein Technologies, commented: "With the integration of Belyntic's best-in-class orthogonal purification technology and introduction of the new services, we are able to add value through whole workflow solutions, accelerating peptide-based drug development and manufacturing processes. We also welcome Dr. Robert Zitterbart to drive product and service development for this side of the business."
Dr. Robert Zitterbart, inventor of PEC and now Director R&D PEC Services, Gyros Protein Technologies, said: "We are delighted to now offer the new services based on the PEC technology, which perfectly complement the Starter Kits and High Throughput Kits, and we are looking forward to working with customers to help overcome their challenges in peptide-based drug development and production."
Notes to Editors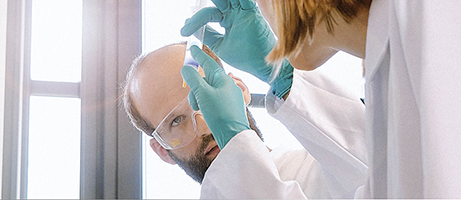 Dr. Robert Zitterbart, inventor of PEC and now Director R&D PEC Services
For high-resolution image please contact Zyme Communications.
Media Contact:
Dr Ben Rutter
Zyme Communications:
Tel: +44 (0) 7920 770 935
Email: ben.rutter@zymecommunications.com
Mark Vossenaar
Gyros Protein Technologies
Tel: +31 6 34735894
Email: mark.vossenaar@gyrosproteintech.com
Forward Looking Statements
This release contains "forward-looking statements" – that is, statements that relate to future, not past, events. In this context, forward-looking statements often address our expected future business and financial performance and financial condition, and often contain words such as "expect," "assume," "anticipate," "intend," "plan," "believe," "seek," "see," or "will." Such statements involve risks and uncertainties, which could cause actual results to vary materially from those expressed in or indicated by the forward-looking statements. These risks and uncertainties include the duration and severity of the COVID-19 pandemic, expectations regarding our products, our ability to develop and market new or improved products, our ability to compete effectively, international legal and regulatory risks, and product quality and liability issues. For further information regarding our risks and uncertainties, please refer to the "Risk Factors" and "Management's Discussion and Analysis of Financial Condition and Results of Operation" in Mesa Laboratories, Inc.'s public reports filed with the Securities and Exchange Commission, including our most recent Annual Report on Form 10-K and our Quarterly Reports on Form 10-Q. We caution you not to place undue reliance on forward-looking statements, which reflect an analysis only and speak only as of the date hereof. We disclaim any obligation to update these forward-looking statements.