With New Linker Technology, a New Approach to High-throughput Purification
Access to purified peptides is one key element that can ensure trusted results—or cause complications. While peptide purification has always remained a critical process in drug screening, new technology now allows for a faster, more intuitive purification method for simple and complex peptides. High throughput purification using novel catch-and-release linker technology will enable laboratories to get reliable results faster.
---
| | | | |
| --- | --- | --- | --- |
| More reliable assays | Faster purification | Greener chemistry | Simpler processes |
| | | | |
| Affordable purified peptide libraries | Rapid purification in a 96-well format | 95% less acetonitrile consumption | One protocol even for complex peptides |
---
Methods of the past, including conventional chromatographic purification, can take up valuable time and resources, which slows down the entire development process. Alternatively, the use of crude peptides compromises assay reliability. Both of these traditional methods continue to be bottlenecks in early-stage development.
To meet peptide development demands, many laboratories are exploring a new approach to rapid peptide purification that delivers reliable results even with challenging purifications of modified, hydrophobic, long, or aggregating peptides. With orthogonal purification, laboratories can get results faster without sacrificing reliability.
Webinar highlights
Watch the on-demand webinar to learn more about parallel peptide purification for faster and more reliable results:
Get an understanding of peptide purity and how it affects assay reliability
Gain an overview of current methods for parallel peptide purification
Understand the basics of solvent-saving catch-and-release purification chemistry

Learn how catch-and-release purification works in parallel, demonstrated for simple to complex peptides and peptide libraries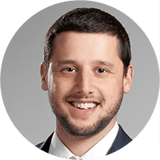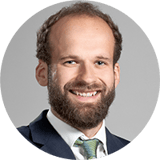 Dr. Dominik Sarma
Sr. Market Manager,
Mesa Germany GmbH
Dr. Robert Zitterbart
Inventor of PurePep® EasyClean (PEC) technology,
Gyros Protein Technologies AB
Watch On-Demand Now
Short on time? Sign-up and we'll send a summary to your email inbox.