On-Demand Webinar



An Automated Peptide Synthesis and Purification Platform to Overcome Operational Complexity
---
Peptide synthesis often requires separate machines for synthesis and purification, leading to slower throughput and complex operations. For efficient peptide drug development, developers seek streamlined, reliable solutions. The PurePep® Chorus synthesizer combines reliable and automated synthesis and purification for up to six peptides, using induction heating for quick synthesis and orthogonal catch-and-release for efficient purification.
In the webinar, participants will discover how PurePep Chorus boosts reliability and productivity, showcasing its effectiveness with challenging neoantigen peptides.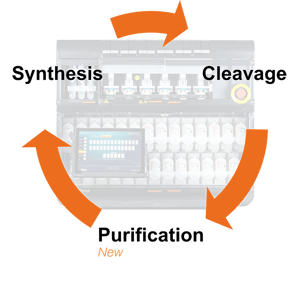 Webinar highlights
Learn how to reduce complexity in the lab with peptide synthesis and purification in a single instrument
Get an introduction to induction heating for fast synthesis of even the most complex peptides
Hear about the benefits of catch-and-release purification to improve operational reliability
Learn how to synthesize and purify a set of 6 peptides in less than 24 hours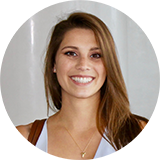 Chloe Mitchell, Ph.D.
Field Application Scientist,
Gyros Protein Technologies AB
Watch Now
Short on time? Sign-up and we'll send a summary to your email inbox.